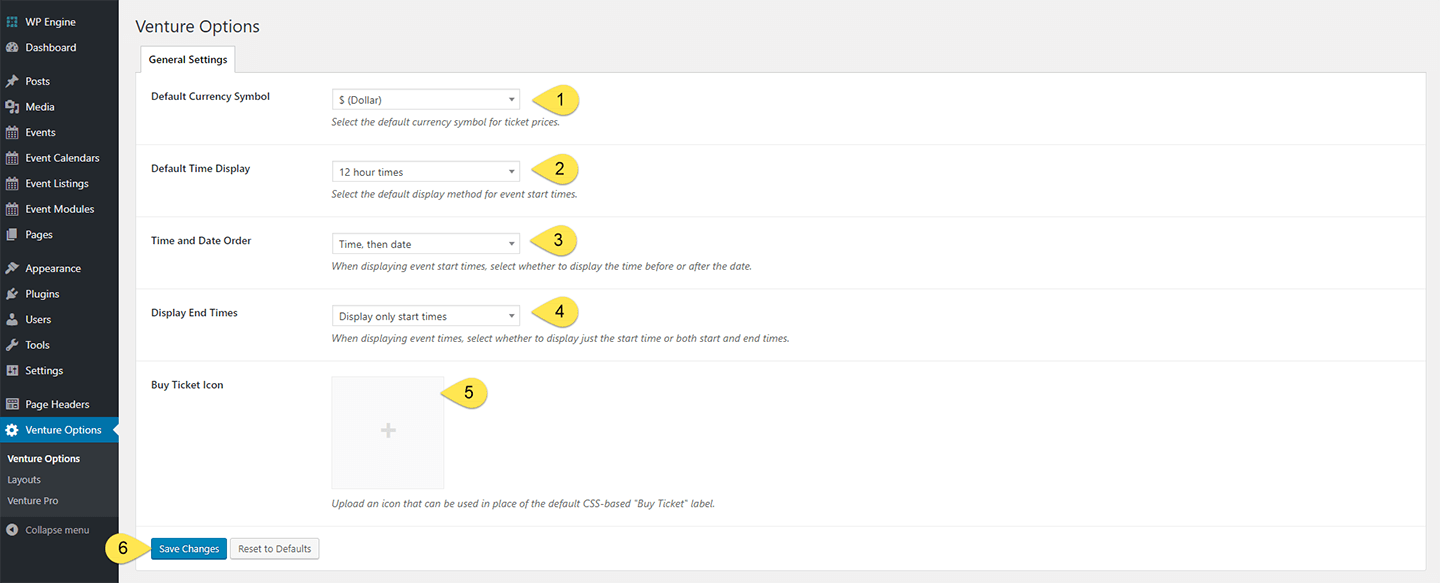 Default Currency Symbol: because not everyone uses $ sign, but it is the default setting.
Default Time Display: 12 or 24 hour with default setting of 12 hour.
Time and Date Order: When displaying event start times, you can select whether to display the time before or after the date. "Time, then Date" or "Date, then Time" are your options with "Time, then Date" being the default setting.
Note: (you'll be able to modify the date formatting inside Listing and Widget settings).
Display End Times: When displaying event times, select whether to display just the start time or both start and end times. The default setting is "Display only start times."
IMPORTANT: this option has a manual override option inside each event, which is handy when needed.
Noe: both Google and Apple calendars require events to have both start and end time, but we know that end times aren't always something you can tell users with confidence. As such, showing/hiding end times is a standard feature.
Buy Ticket Icon: uploading an icon that can be used in place of the default CSS-based 'Buy Ticket' label. The system will display the image at 100 percent size.
IMPORTANT: when using this option, none of the "Buy Ticket Text" settings will apply, and this image will apply to both "first ticket" and "second ticket" options. Most users will not need this option.
Save Changes: this will push any edits through to the frontend displays.