One of the key points in getting the most out of Venture Event Manager is to connect the dots between how the drag-and-drop modules correspond with their Single Event admin panel attributes. And since a picture is worth a thousand words, here's a visual guide explaining those connections.
If you haven't already done so, be sure to review the documentation on layout settings panels (lists and single events).
Items marked in Yellow = standard functionality.
Items marked in Blue = Pro only features.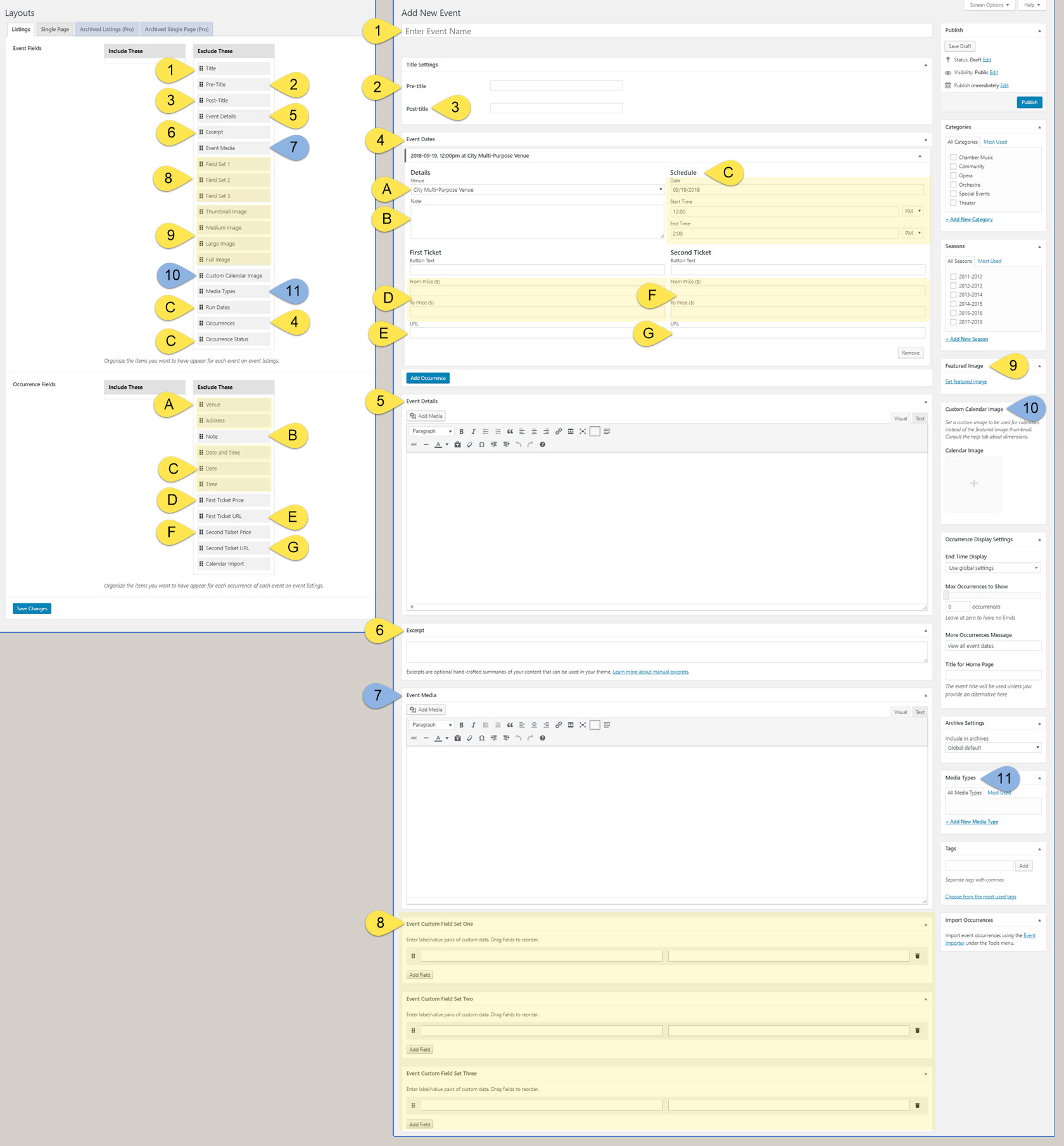 Reminder: It's worth pointing out that item #4, Occurrences, has two parts. First, you can decide to include/exclude all occurrence info via the "Index Page Fields" drag-and-drop section. If you decide to display it, you can then drill down into even more show/hide options in the "Index Page Occurrence Fields" drag-and-drop section.